2ª TORNEO DE VERANO DE FX ANIMATION BARCELONA 3D&FILM SCHOOL​
Os invitamos a participar en el II Torneo de Verano de E-Sports organizado por
FX ANIMATION Barcelona 3D & Film School
, que será emitido y casteado
a través de nuestro canal de Twitch
.
A las puertas de las vacaciones y con el curso ya terminado, FX ANIMATION y el programa de E-Sports lanzan este torneo de League of Legends. Participar en el torneo es también COMPLETAMENTE GRATUITO.
Todo Alumno en activo o Alumnix de FX ANIMATION puede formar su propio equipo y registrarse en el torneo junto a otros 4 compañeros. La última semana de julio podrán demostrar que, aparte de dominar el 3D y el cine, ¡También son expertos en League of Legends!
Para que todo el mundo -ya fueran amigos, familiares u estudiantes de FX- pudiera disfrutar del Evento completo, éste se retransmitirá a través de nuestro Canal de Twitch, y se casteará/locutará entero para que tanto los familiarizados con los Esports como los que lo están descubriendo puedan entender todo lo que sucede en pantalla.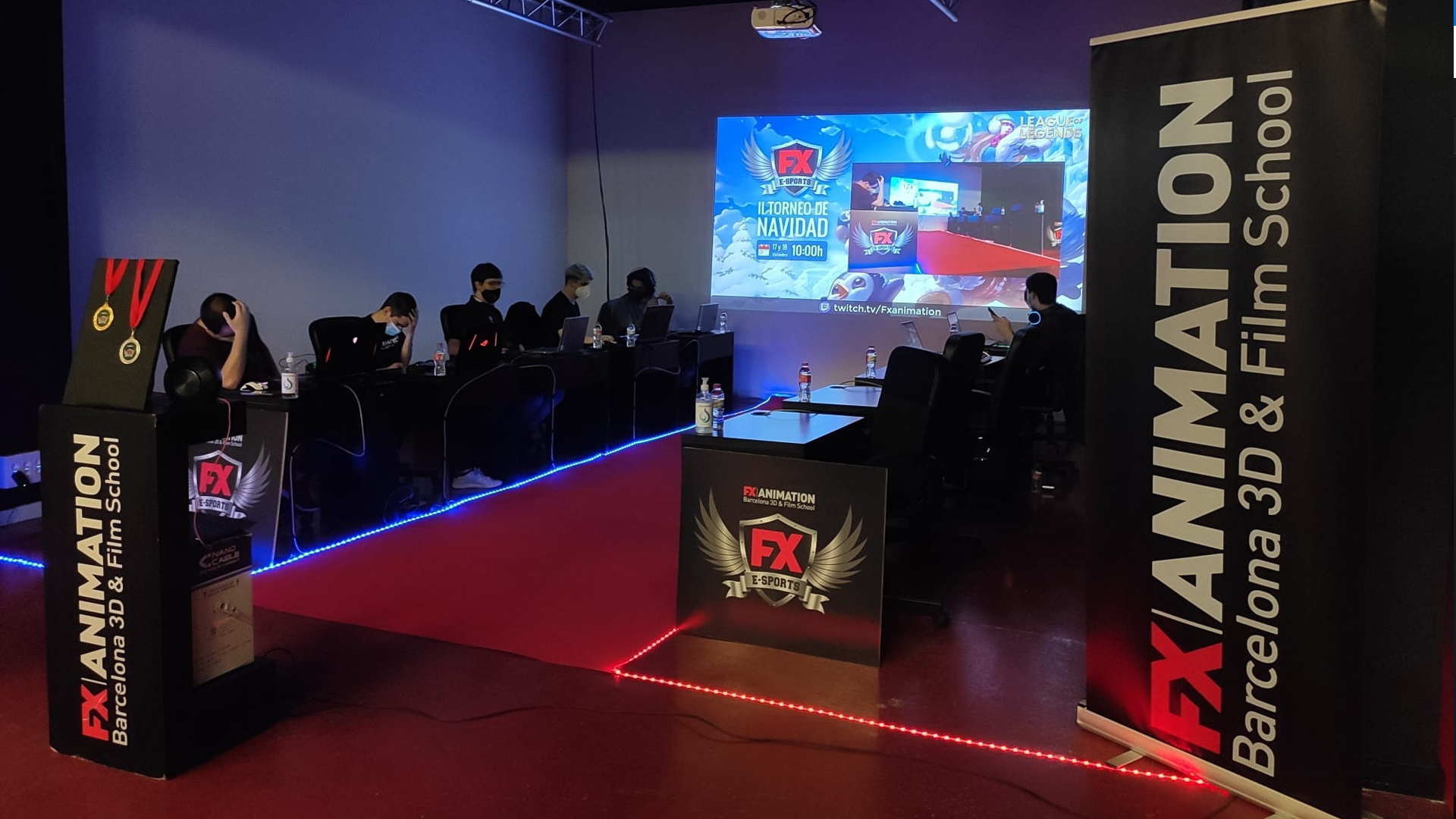 "Gran final presencial del Torneo de 2020"
18 de Diciembre de 2020