Higher Master in 3D Motion Graphics with Cinema 4D
STARTING DATE –  January 8, 2024
Modalities
In-person – Combined – Online streaming*
*Student and teacher live by video.
Higher Master in 3D Motion Graphics with Cinema 4D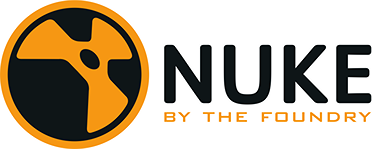 This Master's Degree is aimed at students and professionals of 3D, cinema, audiovisual, graphic design, creatives, compositors, animators and 3D artists who wish to complement and / or enrich their knowledge of 3D Motion Graphics and compositing.
Age 20+
Competent computer skills and knowledge of Windows environment.
Previous training in audiovisuals, advertising, cinema, graphic design, publishing…
1st YEAR
2D MODULE
3D MODULE
DESIGN AND AUDIOVISUAL LANGUAGE MODULE
2nd YEAR
3D MODULE (Advanced)
COMPOSITION AND INTEGRATION MODULE
CINEMA SET MONITORING MODULE
FILM LANGUAGE MODULE II
TRAINING MODULE in Companies
FINAL PROJECT
(*) Complementary and curricular quarterly activities.
2D / 3D Motion Graphics Designer for cinema, advertising, TV, abstract visualization, etc.
Enrollment and place reservation: €1,300.
Material, Working Station Computer: Price on request
Amount for each school year: from €7,000 to €8,000 depending on the payment method.*
*Standard price range for residents in Europe.
PERSONALIZED PAYMENT METHODS
Split payments and payments adapted to each student.
INCLUDED IN THE PRICE IN ADDITION TO THE TRAINING
educational licenses
In-company training (internships) guaranteed and managed by the school
International job bank for life
Post-training technical assistance
EXCLUSIVE PROGRAMS FOR STUDENTS
FX Family Program (new students welcome program)
Train and be part of an E-sports team.
FX Experience Program: Workshops, seminars, recruitment…
AlumniX Program
ADDITIONAL SERVICES
Psychopedagogy service
Loan of material
Cession of spaces
Special prices discounts at festivals, industry events
This Advanced Master's Degree in Motion Graphics for Advertising and Cinema prepares you to learn how to create high-quality 3D visuals by using the most advanced integration and compositing techniques in After Effects. With all this you will achieve high quality in your projects, working in a real production environment, and focusing on all phases of the process: from the choice of color, 2D and 3D animation for Motion Graphics, typography, lighting and Supervision of shooting set. Continuous practice and a project-based methodology as a study method are the key to active creative development and academic growth. You will leave here with a professional Demo Reel that will open the doors to the world of work.